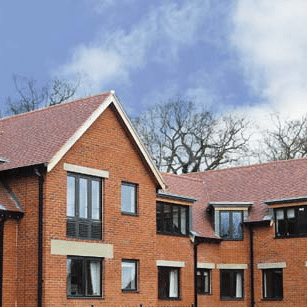 Excellent value for money
Perfect for new build and renovation
Discreetly shouldered cross-camber
Unique anti-capillary channels
Low pitch (30°) suitability
Compatible with IMERYS PVt Modules
This innovative tile combines the larger economical size of 200 x 300mm
with a discreetly shouldered cross camber and unique anti-capillary channels.
Available in seven attractive colours, the 20×30 offers installation cost
savings over traditional premium concrete or clay plain tiles without compromising aesthetics.
Features
Textured Surface
The surface of each tile has been created to reproduce an effect of natural
embedded weathering.
Variable Hanging Length
An irregularity that is indispensable for the renovation of old roofs and homes of character. Two different lengths with 10mm variation to reproduce the effect of old reclaim or handmade tiles.
Resistance and Quality
The 20×30 is the only truly pressed tile available in the UK market in this unique economical size. Its exceptional transverse strength and durability is emphasised with a supporting 30 year comprehensive guarantee and complies with BS1304:2005 and the usual ISO9001 quality assurance standards.
Technical Data
Quantity per pallet: 660 tiles
Coverage: 43.5 per m2
Nominal gauge: 115mm
Overall length: 300mm
Overall width: 200mm
Minimum headlap: 70mm @ 115mm gauge
Unit weight: 1.6kg
Weight per m2: 69.6kg
Minimum roof pitch: 30°
Batten coverage: 8.7 per m2
Nail size: 50 x 3.35mm Alloy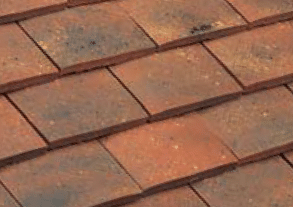 Alezanne
004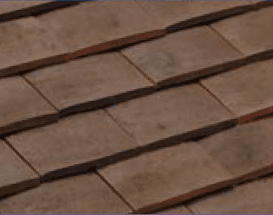 Weathered
110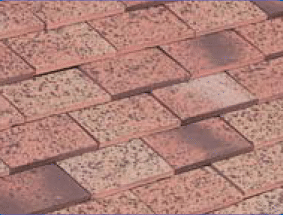 Paysage
058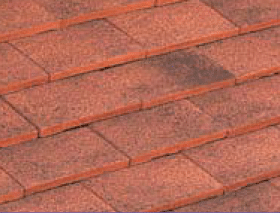 Quercy
061
Slate
011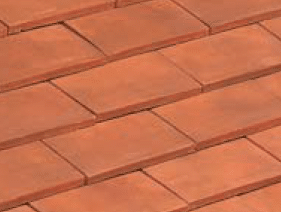 Burnt Red
034