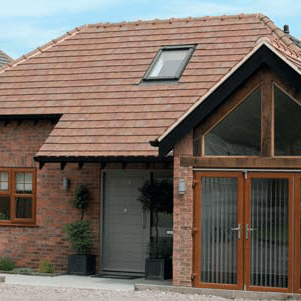 The Beauvoise 20 is a small, flat interlocking clay plain tile and clay slate
produced at St. Germer in the Beauvais region of France.
Features
With its thin leading edge and stunning good looks, this tile concept has
endless applications both as an interlocking plain tile and as a clay slate. A natural and economical alternative to artificial slates and concrete plain tiles.
Technical Data
Quantity per pallet: 480 tiles
Coverage: 20.5 per m2 @ 245mm gauge
Batten gauge: 245mm
Overall length: 322mm
Overall width: 235mm
Working width: 200
Minimum headlap: 77mm
Unit weight: 2.2kg
Weight per m2: 45.1kg
Minimum roof pitch: 22.5°
Batten coverage: 4.08 l/m @245mm
Batten sizes: 38 x 25mm rafter centres 450mm 50 x 25mm rafter centres 600mm
Nail size: 50 x 3.35mm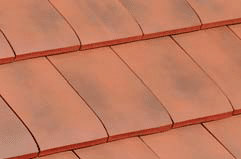 Burnt Red
034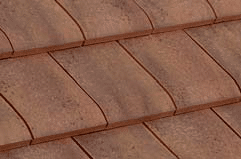 Chevreuse
026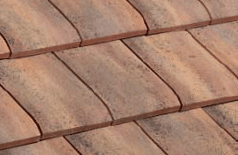 Terre de Beauce
099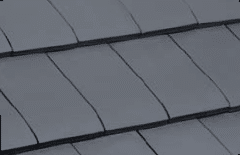 Slate
011