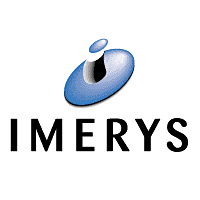 Created in 1999 from the merger of Huguenot Fenal, IRB and GPS, IMERYS Toiture is represented in the roof tile market throughout the world. IMERYS Toiture is the leading French clay tile company; the tiles imported to the UK by Clay and Slate Roofing Products are manufactured in France. The product range comprises of of plain clay tiles and clay interlocking tiles of varying design.
Imerys Roof Tiles offers the specifier a comprehensive range of high quality and imaginative clay roofing materials, fittings and accessories manufactured at 12 tileries in France. The company has BBA certification for a range of interlocking clay roof tiles, conforms to the requirements of BS EN 1304 and all tileries meet the international requirements for quality assurance procedures of ISO 9000.
All roof tiles are covered by a comprehensive 30 year guarantee.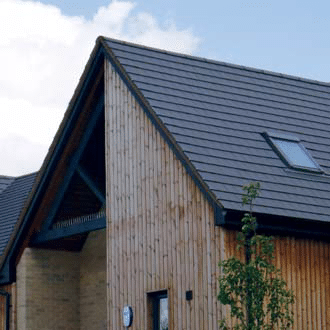 Beauvoise Slate
Imerys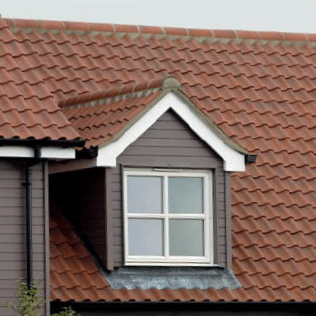 Panne S Burnt Red
Imerys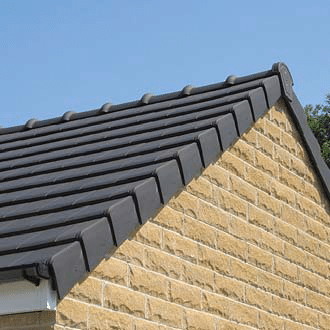 HP10 Slate
Imerys
HP10
Large tile for economical coverage
Variable gauge for ease of installation
Thin, attractive leading edge
Double nail hole facility
Low roof pitch suitability (17.5°)
Compatible with IMERYS PVt Modules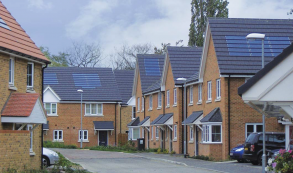 HP17
Variable gauge for ease of installation
Low 20° roof pitch guarantee
High mechanical resistance
Attractive tapered leading edge
Compatible with IMERYS PV Modules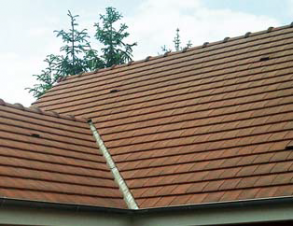 20×30
Excellent value for money
Perfect for new build and renovation
Discreetly shouldered cross-camber
Unique anti-capillary channels
Low pitch (30°) suitability
Compatible with IMERYS PVt Modules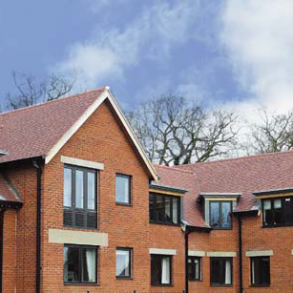 Artoise
Traditional double roman design
Low roof pitch suitability (17.5°)
Excellent high exposure performance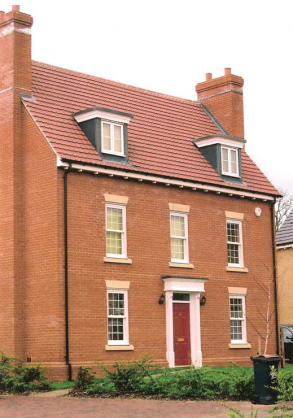 Beauvoise
The Beauvoise 20 is a small, flat interlocking clay plain tile and clay slate
produced at St. Germer in the Beauvais region of France.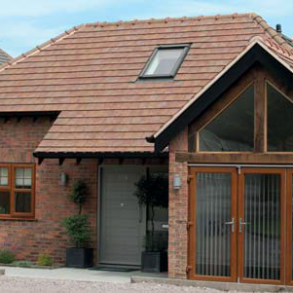 Phalempin Plain Tile
Beautiful traditional colours and textures
Low 30° roof pitch guarantee
Unique anti-capillary channels
Comprehensive 30 year durability guarantee
Pre-mixed blend options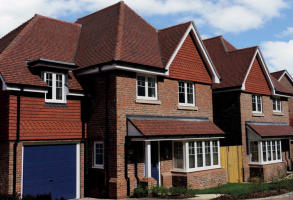 Double HP 20
A large, flat, clay interlocking tile, the Double HP20 has a thin, tapered leading edge. The slate colour tile can be specified as an economical natural alternative to man-made and other slates. This product whilst being large format has the appearance of a small module interlocking slate or tile coupled with low pitch suitability.