Imerys Huguenot HP10 Clay Tile
---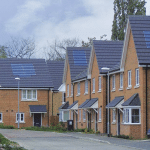 Large tile for economical coverage
Variable gauge for ease of installation
Thin, attractive leading edge
Double nail hole facility
Low roof pitch suitability (17.5°)
Compatible with IMERYS PVt Modules
The large modular size of the HP10 combines with a variable gauge to ensure economy and ease of fixing plus compatibility with IMERYS solar PV systems. The HP10 is a natural and cost effective alternative to many larger format concrete tiles and slates.
Features
A large, flat, elegant clay tile, the HP10 has a thin, tapered leading edge. It is laid broken bonded and is supported by a comprehensive range of matching fittings and accessories.
This modern tile has proved to be a natural winner on countless new build projects. It is suitable for traditional or modern dry-fix installation and is available in five distinctive colours.
Technical Data
Quantity per pallet: 240 tiles
Coverage: 10 per m2 @ max 376mm gauge
Nominal gauge (variable): 310mm minimum / 376mm maximum
Linear cover: 268mm
Minimum headlap: 84mm
Unit weight: 4.3kg
Weight per m2: 43kg @ 10m2 / 56kg @ 13m2
Minimum roof pitch: 17.5° sheltered areas only
Batten coverage: 2.68 per m2 @ max gauge
Batten sizes: 25 x 38mm rafter centres 450mm / 25 x 50mm rafter centres 600mm
Nail size: 50 x 3.35mm Alloy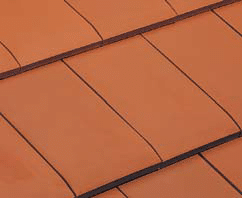 Natural Red
074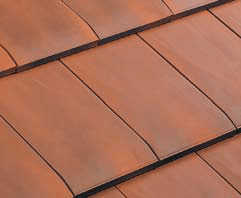 Burnt Red
034
Brown
116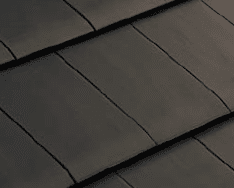 Slate
011