Elysee
The Élysée tile is a highly innovative product, offering an excellent quality/price ratio. It comes in five shades, including the exclusive through-coloured Dark Slate. As well as being truly modern, the Élysée will perfectly adapt to traditional buildings. Geometrically regular and always reliable, it is quickly fitted on the roof thanks to its large and economical format.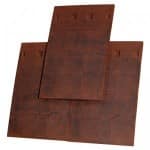 Eminence
Large, bright, regular and harmonious roofs shine with the use of Éminence, Europe's number one flat tile. Éminence provides the consistency of a tile made from very fine clay in state-of-the-art production facilities. Its wide range of harmonious colours (including the exclusive Champagne Sandfaced) guarantees Éminence will blend as harmoniously with contemporary residences as with more traditional homes, maintaining every construction's own identity.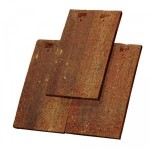 Grand Cru

One of the most popular in its range of classic tiles, the Grand Cru has outstanding points: it is a quality product, reliable and sturdy. Its rustic appeal and wide range of colours make it a truly unique plain tile. The sandy colours used in the manufacture of Grand Cru tiles are highly valued by those who appreciate an attractive-looking house. With its thoroughly traditional aesthetics, it presents all the benefits of a modern tile.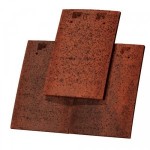 Grand Cru Bullnose

The Grand Cru Bullnose sets the standard for the "small scales" style of roof tiles. Thanks to its rounded shape and rustic appearance, it is much appreciated by anybody who loves refined and authentic products. The Grand Cru Bullnose comes in four bright colour schemes, some of them including a sanded effect to provide a more authentic "old times" appeal.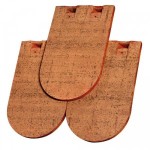 Pommard

The Pommard is an exceptional tile. The stamp technique gives it a unique form and grain, while the mix of different clays selected by our experts guarantees impeccable resistance to frost and harsh weather. This tile is perfectly adapted for beautiful historical roof renovation projects thanks to its authentic, traditional finish.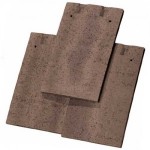 Priory

An exceptional plain tile. Warm and generous, the Priory tile underlines the creative know-how shown by the skilled craftsmen of our regions. The mixing of very high quality clays gives the Priory tile its remarkable texture and body, and its irregular gauge gives it all the charm of tradition.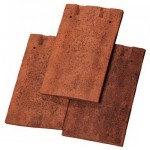 Rustique

The Rustique tile has a strong regional identity and traditional aesthetic appeal, making it the ideal solution for authentic roofs and graceful houses. It brings the final touch of elegance thanks to its warm and finely-shaded colours. Made in Normandy, the Rustique a genuine old-style tile whose varied tones add that note of warmth which will make roofs attractive. Discover today its sophisticated 2 new colours: Burgundy Sandfaced and Purple.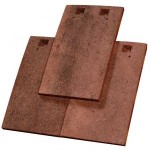 Monuments Historiques

Terreal's "Monuments Historiques" MH plain tile is a tribute in to the wealth of cultural heritage in our regions.
The Pompadour, Matignon and Montespan limited editions are designed primarily for the total or partial restoration of roofs on very old buildings such as manor houses, churches, old farms and buildings with historical character. Thick, generous and reliable, the MH plain tiles from Terreal are produced in Montpon using traditional techniques and expertise. 9 shades are available, enabling you to respect the identity of each building and restore it to its full former glory.